Cosmetic Dentistry – Fountain Valley, CA
How We Can Enhance Your Smile
Once you're sure that your teeth are free of cavities, you can start thinking about ways you can help them look their best. Do you want to get rid of some of the discolorations that have appeared over the years? Is there a misshapen tooth or a gap that has always bothered you? Do you have a small crack or chip that isn't putting the tooth in danger but is still getting unwanted attention? If you call Elite Dental of Fountain Valley, we can help you with all of these imperfections and more with customized cosmetic dental care.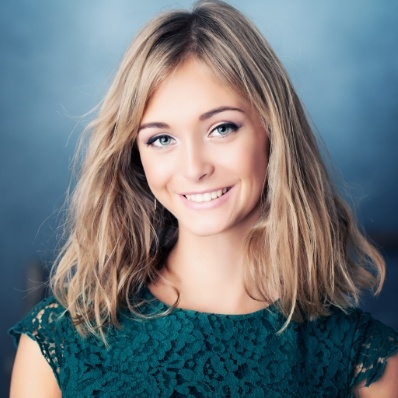 Why Choose Elite Dental of Fountain Valley for Cosmetic Dentistry?
Cutting-Edge Dental Technology
Friendly Dentists and Team Members
Zoom! Whitening Available
Veneers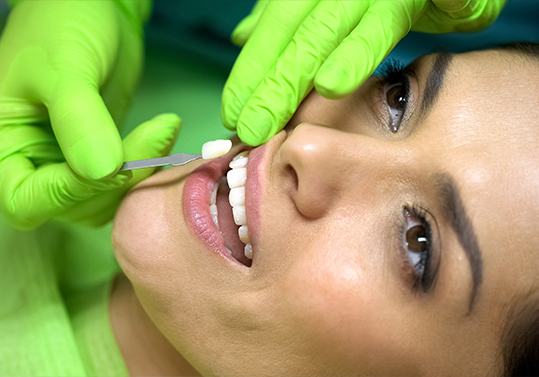 When there's more than one change you want to make to your smile, veneers can help you improve multiple aspects of your teeth at once. These thin sheaths work by completely covering the surface of your visible teeth, hiding permanent stains, cracks, and other flaws. Each veneer is designed to resemble the color and light-reflecting properties of your teeth. You can completely transform each tooth in a way that looks as natural as possible, and it can be done in just two appointments!
Metal-Free Crowns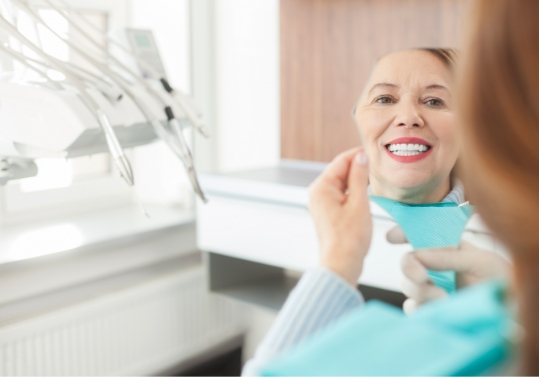 To keep your smile looking its best even after it has been damaged, we can use materials that naturally blend in with your teeth. Instead of using PFM or Porcelain-fused to metal crowns, we offer high-strength zirconia, and porcelain crowns, which are all made out of tooth-colored materials that can be shaded as needed depending on the color of your smile. A customized metal-free crown can be made to resemble a natural tooth so closely that many people won't even realize it's there in the first place.
Cosmetic Bonding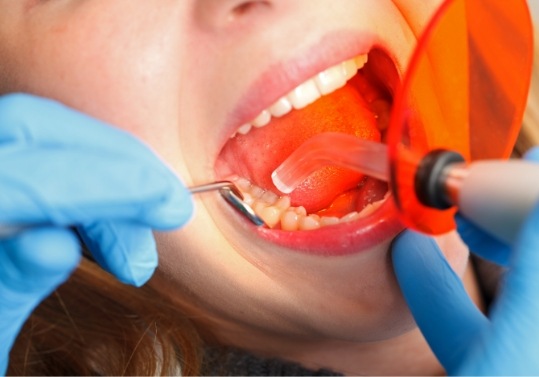 Even if most of your smile looks fine, one minor imperfection can leave you feeling less than confident about your appearance. For small flaws that don't quite call for veneers, we can recommend cosmetic bonding, a procedure that can be completed in a matter of minutes. We just take a small amount of custom shaded composite resin and apply it to the tooth in order to hide chips, stains, and even small gaps from view.
Teeth Whitening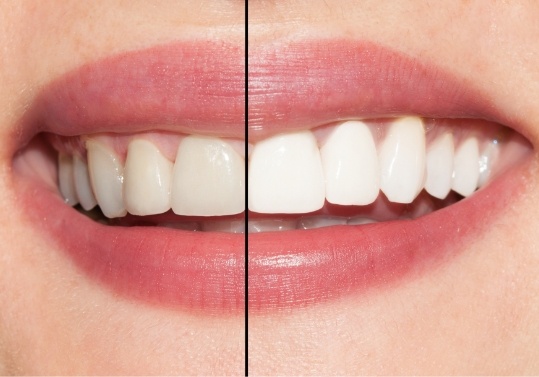 Even regular brushing can't always stop coffee, wine, tomato sauce, and other richly pigmented foods and beverages from turning the teeth dull and yellow. But your white smile doesn't have to be a thing of the past; we can brighten it again with a professional teeth whitening treatment! With Zoom! Whitening, we can remove stains in one hour during an in-office procedure. We also can give you a take-home whitening kit with special gels and custom trays.
Gum Recontouring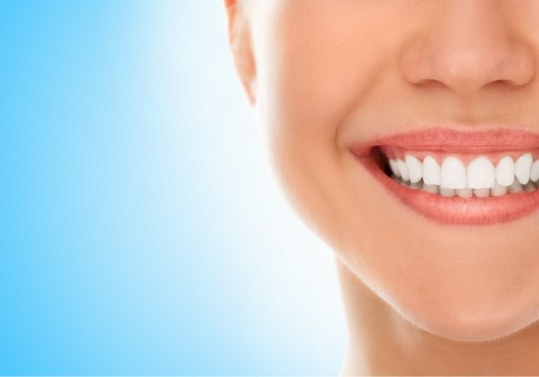 When you smile, all eyes should be on your teeth. If people are looking at your gums instead, then you may have what's known as a "gummy smile." This is when overdeveloped gum tissue causes your teeth to look small or uneven, which can affect the kind of impression your smile leaves. Gum recontouring allows us to reshape the gumline so that the tissue is no longer covering the teeth, leaving you with an even-looking smile.
Smile Makeover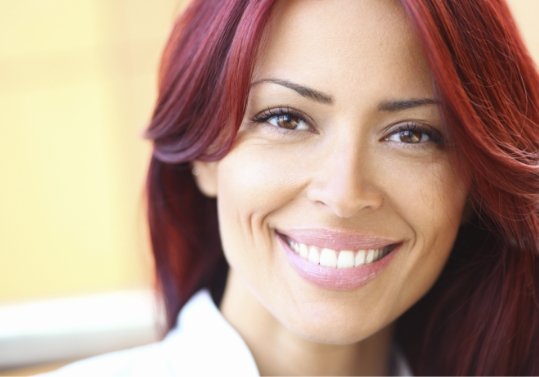 Some people only need to make one or two improvements to their teeth and gums while others need a full smile makeover. When you visit us wanting to enhance your smile, we will ask you what your goals are, and we'll put together a treatment plan that combines different services to get the results that you want. Each smile makeover is just as unique as the smile that it's being used to improve.