Dental Implants – Fountain Valley, CA
A Complete Solution for Tooth Loss
Dental implants are widely considered by many patients and dentists to be the ideal solution for tooth loss. It isn't just that they look and feel like natural teeth; thanks to the fact that dental implants can mimic tooth roots, they offer many benefits that traditional bridges and dentures simply don't have an answer for. Are you interested in getting dental implants? You can start the process right now by giving Elite Dental of Fountain Valley a call.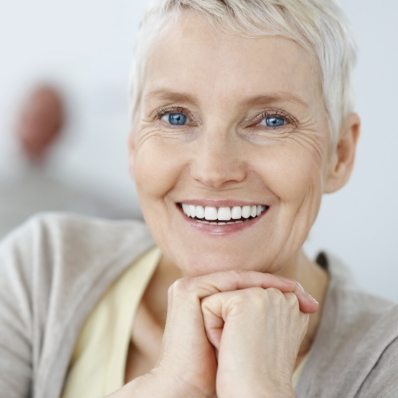 Why Choose Elite Dental of Fountain Valley for Dental Implants?
In-House Dental Implant Surgery
Bone Grafts and Sinus Lifts Available
Cutting-Edge Dental Technology
What are Dental Implants?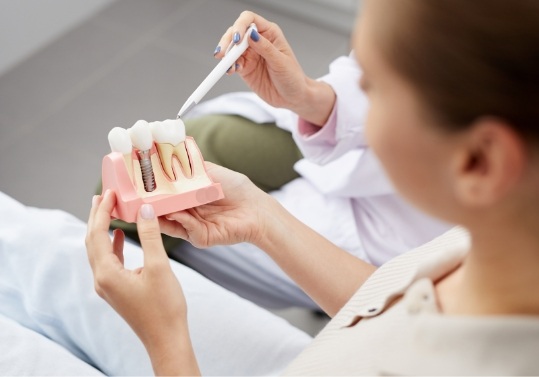 A traditional tooth replacement only recreates the part of the tooth that can normally be seen above the gumline. Dental implants are different in that they also mimic the root structures of the teeth. Implants can be divided into three parts: a post, a restoration, and the abutment. The post goes in the jaw and is what will be used to keep the new tooth or teeth in place. The restoration can be a crown, bridge, or denture that mimics the natural teeth. The abutment is what keeps the other two parts connected.
The 4-Step Dental Implant Process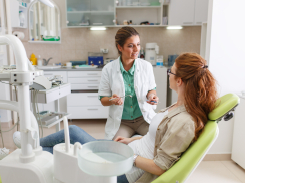 1
Consultation: The first step is to examine your mouth, determine how many teeth have been lost, and decide whether or not you can get implants. Preliminary treatments might be needed before the next step.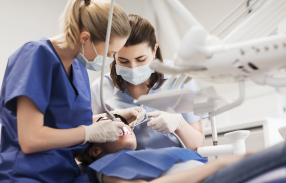 2
Surgery: Our team has been trained to place dental implants. We can perform the surgery right here without referring you to an outside specialist.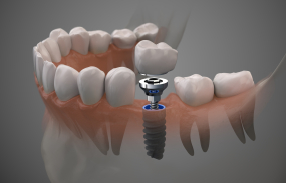 3
Osseointegration: Depending on how many implant posts you get, it could take 3-months for them to integrate with the jawbone, after which an abutment can be attached.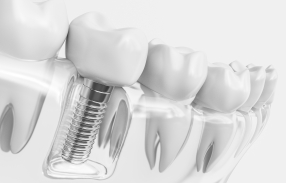 4
Implant Restoration: The fourth and final step is to design a restoration to be placed on your implant posts. Great care will be taken so that your new teeth look and feel like your original teeth as much as possible.
Benefits of Dental Implants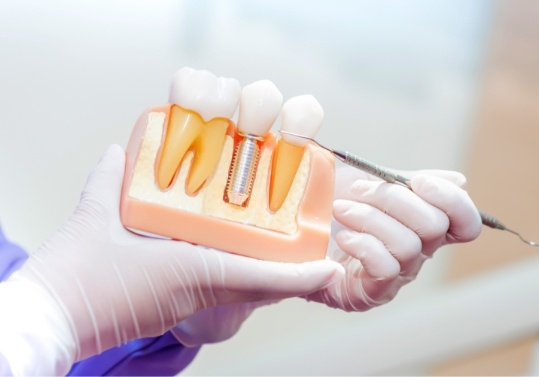 A dental implant can provide roughly 80% of the original biting force of your natural teeth, which is enough to let you eat virtually anything you want.
Dental implants fight against bone loss, keeping the jawbone stimulated so that it doesn't break down over time.
A fully integrated dental implant stays firmly in place at all times, so your new teeth won't slip.
Dental implants have a longer lifespan than other restorations. In fact, they can last the rest of your life.
Who Dental Implants Can Help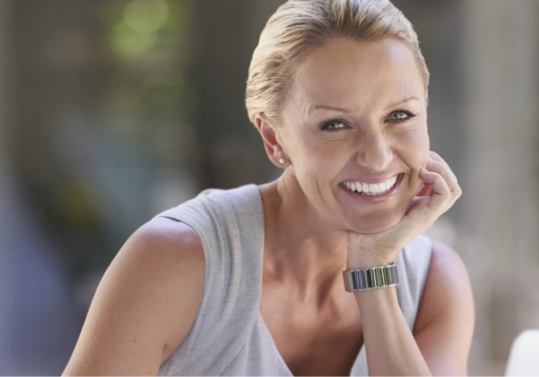 You are likely a candidate for dental implants as long as you don't have gum disease (or other oral health problems that could complicate the implant process) and as long as you're able to commit to a process that will likely take several months. We can discuss whether you're a dental implant candidate at your initial consultation. If you are, we may recommend one of the following dental implant procedures based on the number of missing teeth.
Missing Single Tooth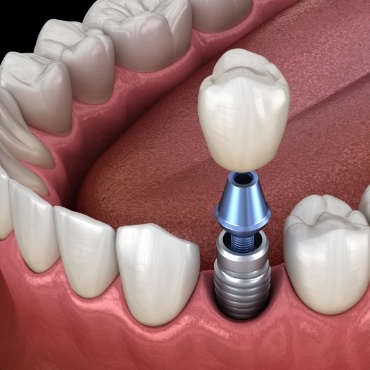 The process for replacing a single tooth with an implant is relatively simple. We just need to place one post in the place where the tooth used to be. Then we can design a crown that matches the rest of your smile and attach it to the dental implant post so that it can serve as your new tooth.
Missing Multiple Teeth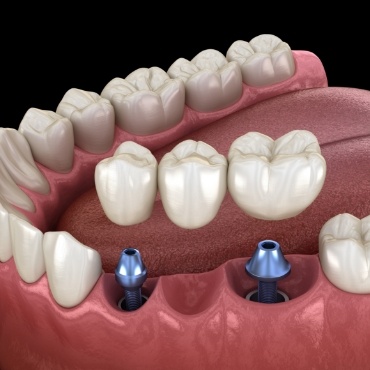 There are a few different ways to replace multiple teeth simultaneously with implants. One option is to attach a dental bridge to a pair of implants; this is useful for replacing three or more teeth in a row. For patients who have lost multiple nonconsecutive teeth, partial dentures attached to a custom number of implants may be the better option.
Missing All of Your Teeth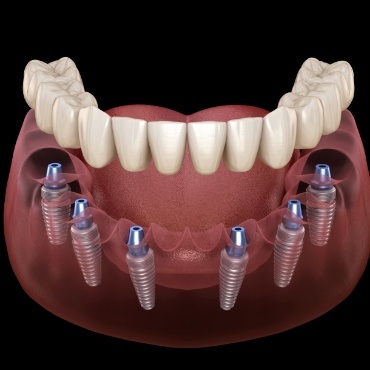 After losing all of your teeth, the first replacement option you're likely to think of is dentures. However, instead of traditional removable dentures, you can have your new teeth attached to four to six dental implants so that they stay firmly anchored in your mouth while you're eating or speaking.
Understanding the Cost of Dental Implants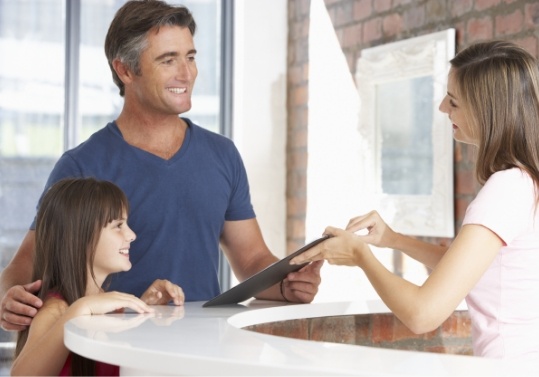 You'll naturally want to know the cost of dental implants before committing to the process. However, we can only provide an estimate after we've examined your mouth. There are a few factors – the number of teeth missing, whether bone grafts and sinus lifts are needed, and so on – that can influence how much you pay for new teeth. Our team will give you an overview of what the final cost is likely to be before we move on to the next steps.