Replace Missing Teeth – Fountain Valley, CA
Don't Leave Gaps in Your Smile
Are you thinking that you can get used to life without a full set of teeth? You might be biting off more than you can chew – both literally and figuratively! Without all of your teeth, there will be many foods that you won't be able to eat anymore, and you'll find that even simple tasks like speaking clearly suddenly become more difficult. Not only that, but missing teeth can have serious consequences for your oral health, such as causing your other teeth to drift out of place. Instead of taking chances with your grin, call Elite Dental of Fountain Valley to find out what options are available to replace missing teeth in Fountain Valley.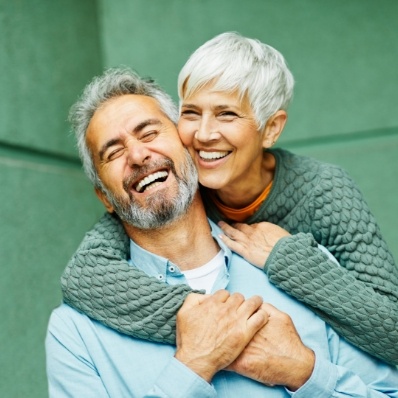 Why Choose Elite Dental of Fountain Valley for Replacing Missing Teeth?
In-House Dental Implant Placement
Cutting-Edge CT Machine for More Precise Surgery
Friendly, Professional Dentists and Team
Dental Bridges
A dental bridge is one of the most traditional forms of tooth replacement. It's made up of two dental crowns and one or more false teeth called pontics. The pontics are what will fill in the space in your smile. Meanwhile, the crowns will keep the restoration in place by keeping them attached to your natural teeth. Well-made dental bridges blend in seamlessly with your smile and can be made to last for 10 years or more with the right kind of maintenance.
Dentures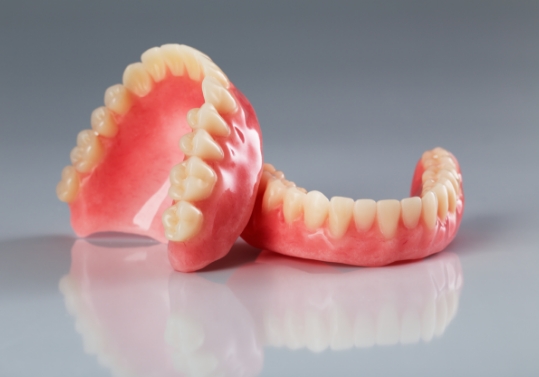 A dental bridge is recommended if you've only lost one tooth or a few consecutive teeth. But if there are multiple gaps in your smile to fill in, or if you've lost an entire row of teeth, dentures are generally the best option for replacing missing teeth. A full denture sits on the gums, while a partial denture is attached to the teeth via metal clasps. Dentures are made to be removable, so you can take them out at night to give your gums a rest from having to support them all day.
Dental Implants & Sinus Lift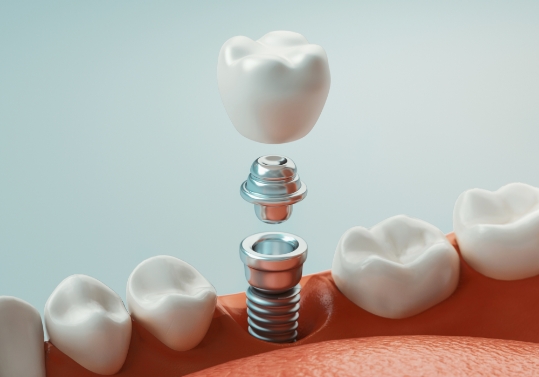 Dental implants are the only type of tooth replacement that can restore both the crown and root portion of your teeth. With new tooth roots, you can expect your new teeth to give you improved strength and stability when chewing your food, and you can expect them to last for a very long time. If you're not currently a viable candidate for dental implants, don't worry; we offer procedures such as sinus lifts that can address the problem.