Invisalign Clear Aligners – Fountain Valley, CA
Straighten Your Smile without Brackets and Wires
Many adults would like to straighten their teeth, but they hesitate to book an orthodontic appointment because they do not want to get braces. After all, the idea of having a bunch of metal in your mouth is far from appealing! Fortunately, you may be a candidate for a more discreet alternative. Invisalign can straighten your smile without brackets and wires. Its clear aligners are subtle, comfortable, and effective! Contact our Fountain Valley office today to learn more about it.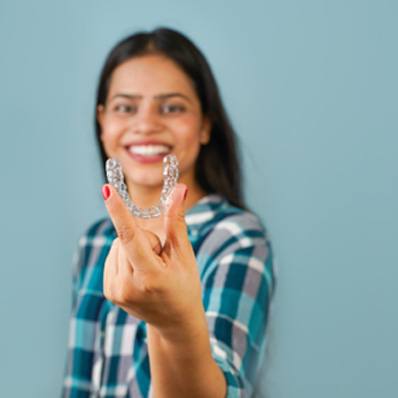 Why Choose Elite Dental for Invisalign?
No Unsightly Brackets and Wires
Comfortable & Efficient Treatment
Caring & Kind Dental Team
How Invisalign Works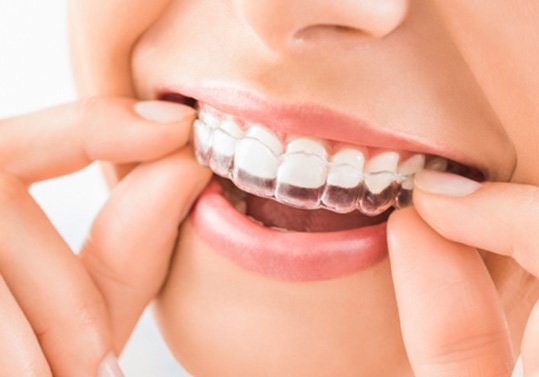 Instead of using metal brackets and wires to straighten the teeth, Invisalign employs a series of clear, custom-made plastic aligners (sometimes referred to as trays). You wear each aligner for about two weeks, for around 22 hours each day, before you progress to the next in your series. The aligners will apply gentle pressure to the teeth in order to gradually move them into their proper positions.
Throughout your treatment period, you will have occasional checkups with our team so we can monitor your progress. On average, the total treatment time with Invisalign is just 12 months!
Indications for Invisalign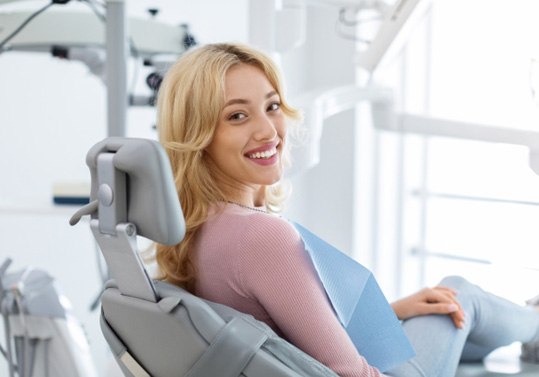 Invisalign can address most cases of mild to moderate dental misalignment. Here are a few examples of issues that it is commonly used to correct:
Crowded Teeth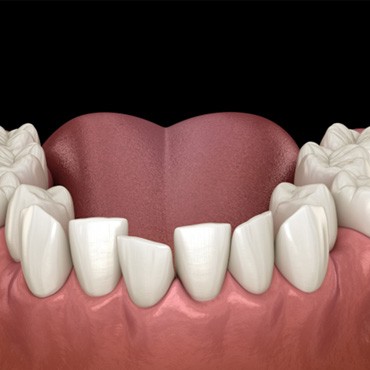 Crowded teeth can be unsightly, and they can trap food between them. Invisalign, sometimes with the help of extractions, can shift your teeth so each one has the space it needs to function optimally.
Gaps Between Teeth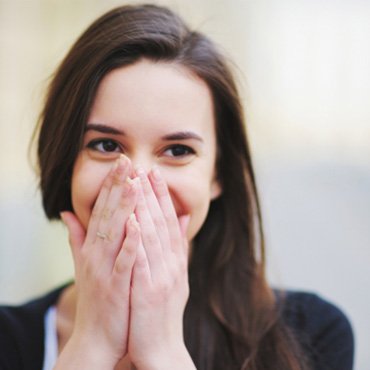 Large gaps between the teeth can leave your gums vulnerable to harm, and you may be self-conscious about their appearance. Invisalign is often able to guide the teeth closer together.
Bite Alignment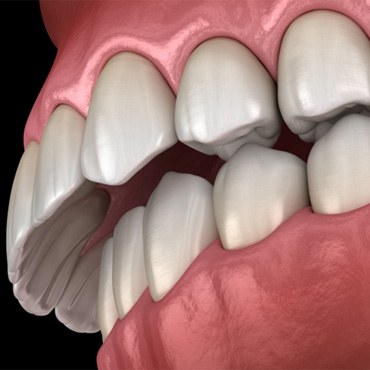 An overbite, underbite, cross bite, or open bite can adversely affect the way your mouth looks and functions. Invisalign, often along with special attachments, can often correct bite problems.
The Benefits of Invisalign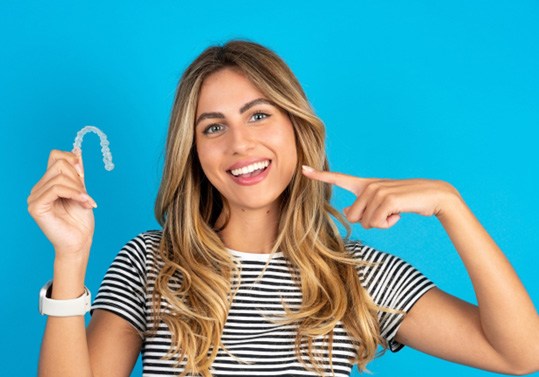 Some outstanding benefits of Invisalign include:
The average treatment time is just 12 months . That is much shorter than the average treatment time with traditional braces!
The aligners are removable . Therefore, you can eat all of your favorite foods and enjoy hassle-free oral hygiene.
Quick appointments . Invisalign check-in appointments usually take just a few minutes. Plus, there are fewer appointments than with traditional braces.
Comfort . The smooth plastic of the Invisalign trays is designed to fit comfortably against the teeth and gums.
A subtle appearance . The aligners are not totally invisible, but they are unlikely to be the first thing that other people notice about your smile.
How Much Does Invisalign Cost?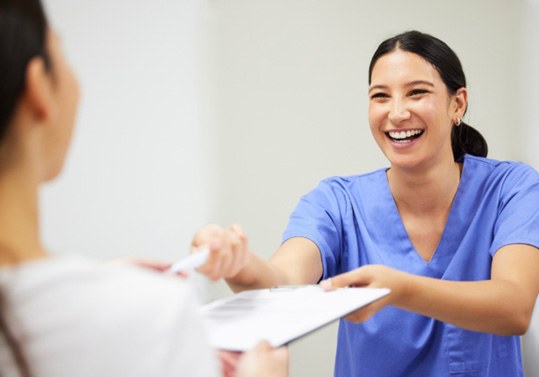 The cost of Invisalign varies from case to case. It depends on the severity of your case and other factors. During your consultation, we will be able to talk about some specific numbers. We will also help you to understand your payment options. Some dental insurance plans cover clear aligners, so you might be able to use your benefits to reduce your out-of-pocket costs. You might also be able to apply for low-interest financing from a third-party. With the aid of available provisions, most patients are able to fit it into their budget without too much stress!